as submitted by Jesse Jackson
as submitted by Jesse Jackson

Media Pa 2014 Support the Troops Car Show
as submitted by Barry Kifer
as submitted by Tony & Ssally
Chesapeake City Car Show August 24, 2014
as submitted by Tony & Ssally
Mecum Auto Auction in Harrisburg July 27, 2014
as submitted by Barry Kifer
as submitted by Tony & Ssally
as submitted by Barry Kifer
as submitted by Barry Kifer
ISSCA Nationals
as submitted by Tony & Ssally
Raceworks 2013 ISSCA Z-Max Pics

BangShift Photo Gallery of ISSCA Nats

Woodward Dream Criuse 08/14/2012
as submitted by Barry Kifer

as submitted by Barry Kifer

as submitted by Barry Kifer

2012 GM Nationals at Carlisle
as submitted by Barry Kifer


2012 GM Nationals at Carlisle
http://s25.photobucket.com/albums/c78/R96SS/2012-6-23%20Carlisle/?start=all
as submitted by Tony & Ssally


POSSI's 1St Annual Spring Car, Truck, & Motorcycle Show

Barry Kifer posted this on Memorial Day . . .
I just happen to notice this reflection this morning.
So I guess it's telling me I should reflect back and remember everyone who had fought for our freedom!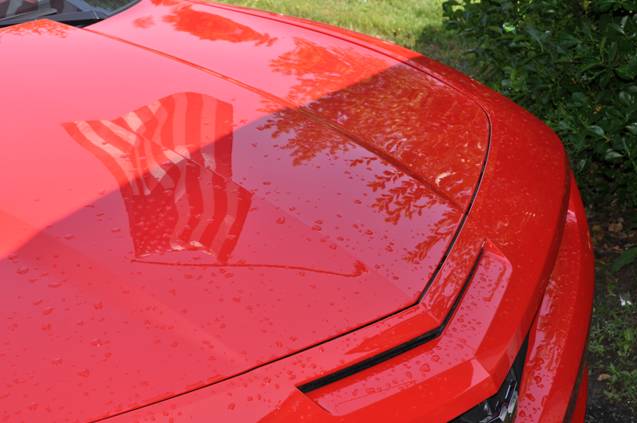 Have a wonderful Memorial Day everyone.
================================================================================================
Tony & Sally shared the following:
http://s25.photobucket.com/albums/c78/R96SS/2011%2010%2007%20OCMD/?start=all
Above is the link to our photobucket pics of our 4 days in Ocean City, MD

the weekend of Oct 6, 7, 8 & 9.

It was a great weekend for a car show

& there were more cars & people there

than we have ever seen there.
It is a always a great time!!!
T&SS
I finally uploaded pics to our photobucket!!!

WE HAD A GREAT TIME!!!!

Thanks to the ISSCA BOD's, MISSL & especially Don Lambert!!!
Check some pics from our trip
This is from our visit to East Lansing & a visit with Tony & Nina
http://s25.photobucket.com/albums/c78/R96SS/2011%208%2014%20East%20Lansing/
This is pics of the Nat'l event with crusin' Woodward
http://s25.photobucket.com/albums/c78/R96SS/2011%208%2017%20Impala%20Nats/
This is Sat in Pontiac with MISSL & a bunch of b-bodies
http://s25.photobucket.com/albums/c78/R96SS/2011%208%2020%20Woodward/
This is our stop at the Flight 93 Memorial in Shanksville, PA
http://s25.photobucket.com/albums/c78/R96SS/2011%208%2021%20Flight%2093%20Memorial/
Enjoy!!


Tony & Sally Maiale


&

. . . . . . compliments of Mike Hanlon


Here's my photos from the nats!
http://mach-five.com/album/index.php?album=Car%20Stuff%2F2011_ISSCA_Nats&sortby=name&order=asc
In the "People" section are the pics from the car show awards that Jess took..
-Mike
The below linked Dover Show photos are compliments of Barry Kifer

The below photos and event description are compliments of Tony & Sally Maiale.

4-30-11 Johnnies' Dog House Cruise- Sat afternoon was bright, sunny, warm but a bit breezy when we met Mike & Jean at the Hollywood Diner on Rt 202 just in Fairfax, DE. This event was supposed to be a rolling cruise similar to the Kirkwood Cruise so we decided to start cruising north on 202. We saw no other cars except a 93 Firehawk. It was early so we figured most were getting out late so we stopped & Johnnies Dog House & hang out a while. It turned out to be a small group of about 30 cars to show up @ Johnnies but we had a good time watching traffic & waving a honkers!! BTW Johnnies' dogs are pretty good too!!!! They need to advertise more to get a bigger turn-out.
5-01-11 McTullio's Pub Show- Sun @ the Tri-State Mall just south of the PA/DE line off of I-95 was warm & partly sunny!! We again were joined by Mike & Jean in their 65 SS. As SSally & I were entering the show I was asked "Is you car pre-72?" I said "What….there was no age restriction listed" He said "oh what the heck…that will be $10" We should have backed out & saved the $10 but entered anyway. That was a mistake!!! This was not a show for our cars….65 or 96 SS's!! We were too clean!!! Mark that one on our list of shows to avoid in the future!!!
5-01-11 Wendy's Cruise—Well we left the McTullio's show & headed to Wendy's in University Plaza. It was still in the early afternoon & was warm but starting to cloud up. We parked talked to several friends & made some new ones. It's a nice local event!!!
5-07-11 Newark Elks Club Show—Wow what a nice sunny & warm Sat morning!!! We entered the Elks Club parking lot, parked & went into the club to register. To our surprise the show was free!!!! Wow this is a first!!! It was a nice show with about 50 really nice cars & all proceeds went to support the DE National Guard who were getting ready to deploy soon!!!
Congrats to Mike & Jean…they won an award for being a top 20!!!!
5-07-11 Lantana Square Cruise---Another 2 event day for us & Mike & Jean!!! We left the Elks Club & headed for Lantana Square. We got there 1 ½ hours before it was supposed to start & there were already about 20 cars there. This is a nice local cruise in the Acme parking lot & we see a lot of really nice cars!!!! Things got a little hairy though as it appeared we were in for a thunderstorm but it blew over with only a couple of sprinkles!!
To contribute photos contact the webmaster.